If you are looking for a great lens system for your iPhone I can highly reccomend the Olloclip system. The lens quality seems to be among the best available and the overall design, build quality, ease of use and size all work together to make this a great product.
The kit comes with a rugged plastic piece to slide over your iPhone with a maco lens on one side and a wide angle and fish eye lens on the other. To use the wide angle lens it is just a matter of unscrewing the fisheye lens from the top of it. All the lenses come with covers to protect the optics and the kit also includes a nice micro fiber bag to hold everything and provide cleaning when needed.
Wide Angle
The wide angle lens is really helpful when it tight spaces like interiors and wanting to capture more of the room. It can also be really useful in cities when trying to fit a tall building in your photo without having to do a panoramic image.
Fisheye
This lens can make for some very unique and creative shots with the 180 degree view and circle outline around the frame. That being said, the thing I found I loved most to do with this lens on the iPhone 4 was to take 720p video. The same could be done with the 5s at 120 fps/720p and give you slow motion as an additional option. The reason I liked this so much was because it would give you a full 180 perspective, but at 720p, the video does not have any vignetting. One of my favorite uses for this was the clip below of lguazu falls in Brazil. I felt like it did a much better job allowing me to share the scale and magnitude of the water flow, than the normal iPhone lens would have.
Macro
This is another lens that can really reignite your creativity and enjoyment of iphonography as it lets you see the world in a way you may never have known existed. This lens lets you focus incredibly close and pick up tons of detail. It also has a softness around the edges of the frame that can be used to nicely frame your area of central focus.

Issues
The only thing I can think of that I did not like about this iPhone lens system is something that has been fixed with Olloclips latest offerings and that is the need to take your case of to use it. During our travels I was using a life proof case to protect my iPhone from water, drop and sand. If you have ever had this case you will know that it is not made to be easily or quickly taken off so because of this, I would not use the system as much as would have liked.
It seems Olloclip was aware of this possible frustration as in 2013 They released their own iPhone case that allows for decent protection and quick and easy access to the lens area. If you are looking to purchase this kit, which I really think you will enjoy, I would reccomend looking at getting the case as well so you can actually use the system quickly and easily when out and about.
Conclusion
If you are looking for a high quality kit to allow your creativity and iphonography to expand, I would highly reccomend the Olloclip system! I have been very happy with my kit and reccomend it to anyone who asks about expanding the capabilities and creativity if their iPhone photos.
---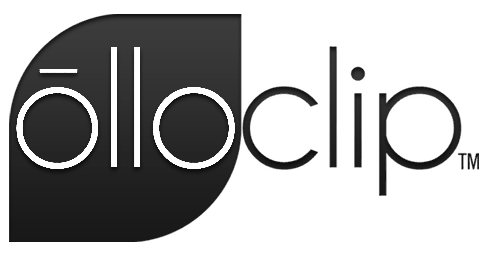 Big thanks to the team over at olloclip for providing us with their awesome iPhone three-in-one lens. This thing is so cool. It easily fits in your pocket or laptop bag, etc. and includes a macro, wide angle and fisheye lens. If you are looking for a fun and well built product to add some new excitement and interest to your iPhone photos, be sure to go check out the olloclip iPhone 3-in-1 lens.