Sometimes you encounter a city that is so jam packed with things to see and do that you hardly know where to begin. That's the case with the delightful city of Munich. Fortunately, there is a way to see all the major points of interest, without having to stress over how to organize it all.
We've all sat through the recorded information that bores people to tears on a hop-on-hop-off bus tour. The information is fed to you through an ear piece, if it's working, and then you're left to wonder what's been left out and wish you could ask someone directly about particular points that interested you. But there's no one there but the driver, who may or may not speak your language.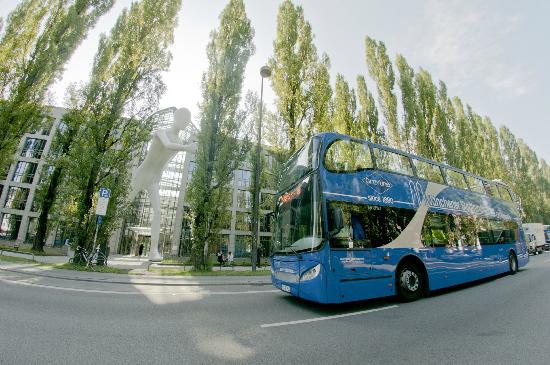 Gray Line Tours was a refreshing change. Everything was streamlined and the tour ran like a well-oiled machine. The bus rolled on in a timely manner to all the places on our list, while a very knowledgeable guide told us information about places we were passing as well as the places we would soon visit. She answered questions for us about the tour bus operations and any other little questions we could come up with about the city and tourist attractions. This was extremely helpful as we had a limited time and wanted to make the most of it. Since we both love European history, having someone we could get facts from was welcome part of our time in Munich.
As guests of the Munich Tourism Board or, München Tourismus as is it official called, we were so excited to get tickets to Gray Line Tours Grand Circle tour, which visits virtually every touristy area in the city.
We decided that to get the most of our experience, we would take the tour around in a complete circle, listen to all of the information uninterrupted, and then choose the specific places to "hop-off" at during our second time around.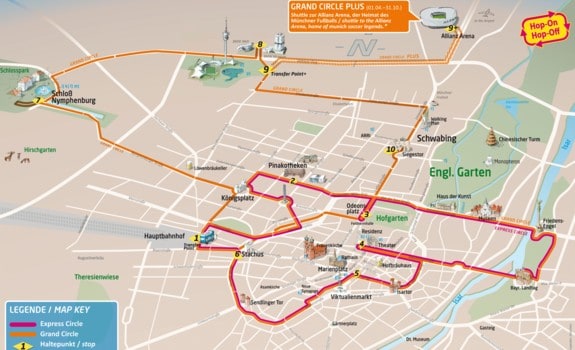 This plan worked out great for us and we enjoyed getting to glean as much information about the city as we could before getting out and about at the sites of interest.
All in all, we can highly recommend Gray Line Tours in Munich. We very much enjoyed getting to see the city from the open top of the tour bus, get some extra information and avoid losing precious time by having everything organized for us. If you have the opportunity, please check Gray Line out in any city. You won't regret it!