Click to view larger size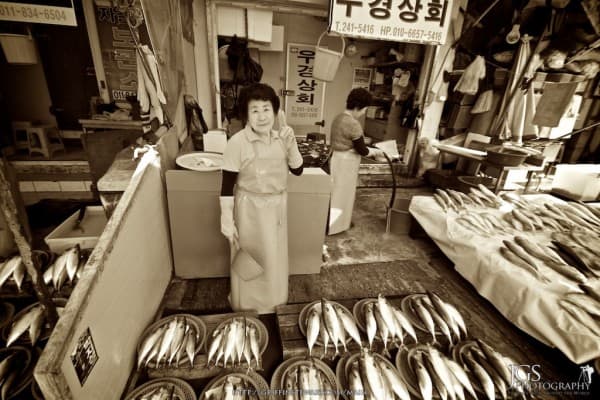 Photo taken using Tamron SP AF 10-24mm f/3.5-4.5 Di II LD Aspherical [IF]
For our last week in Korea, we were excited to have some family and a friend come visit as we took a final tour of Korea with them.  We visited the markets of Busan, the historical temples and palaces of Gyongju, Our home and schools in Ulsan and did some sightseeing in Seoul before heading out.  In Busan we stayed in a hotel right next to Nampo Dong Market and the Jalgashi Fish Market.  One of the Ajjumas (middle aged woman) in Jalgachi was kind enough to pose for me as I snapped a picture of her fish.
We are already missing many things about Korea.  First and foremost we miss the friends we left behind there.  Some other, much less meaningful things we miss are fast internet, and reliable power/infrastructure which we have found to be lacking in Nepal and India in many cities so far.
Travel Photo Of The Week Sponsored By Tamron USA.


For more information about Tamron and the lenses we use, check out our sponsors page here.