Click to view larger size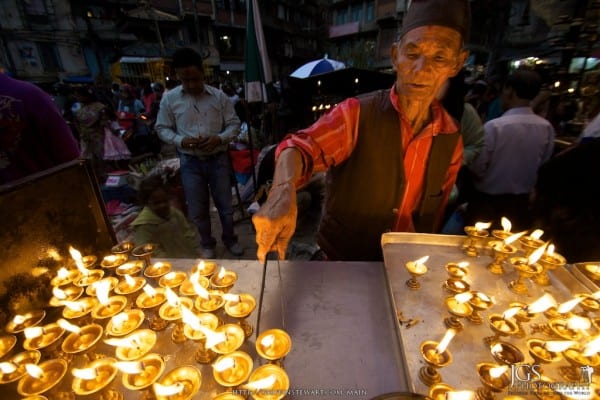 Photo taken using Tamron SP AF 10-24mm f/3.5-4.5 Di II LD Aspherical [IF]
After a brief, but enjoyable time in Malaysia, we headed out to Kathmandu, Nepal where we are getting ready to climb to Everest Base Camp. We had initially given ourselves a few days to get everything in order and then head up the mountain, but Griffin's camera broke on our last day in Malaysia. It has some kind of software error and all the repair shops in Kathmandu are closed due to the biggest festival of the year here, so we have been in the city for about a week, so far. Kathmandu is an interesting city to explore. Lots of noises, sights, and smells, but not all of them very peaceful or enjoyable to put it lightly. There is a lot of history to be seen and some of the buildings have real charm to them. The people here, from our experience so far, are very kind and helpful and even in the touristy area of Thamel where our hostel is, seem to genuinely appreciate and like talking to us as visitors and friends.
This week's travel photo is of the man in charge of selling candles at one of the many Hindu temples sprinkled throughout Kathmandu. I chose to photograph him because I felt like he had a kind look to him and the lighting from the candles seems to light up his features and age nicely. I wonder what sort of things he has seen in his lifetime and the changes he has seen in Kathmandu since his birth. The Hindu devotees give a donation to the candle lighter and then put the candle in front of one of the temple idols, possibly saying a prayer in the process. Sorry, I don't know much about Hinduism, so feel free to let us know more info in the comments if you know more about it.
This photo was taken with the Tamron SP AF 10-24mm f/3.5-4.5 Di II LD Aspherical [IF] lens which is the first wide angle lens I have had and I am really enjoying it. I feel like it pulls the scene into the camera and shows more of what you can see in reality than an 18mm lens can. Hope you enjoy.
Travel Photo Of The Week Sponsored By Tamron USA.


For more information about Tamron and the lenses we use, check out our sponsors page here.